Eyebrows
Perfectly framed.
Eyebrows help to define your face, so don't forget them in your make-up routine. Shape and nourish your brows or even add a touch of drama.
No results were found for the filter!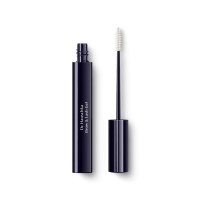 Brow & Lash Gel
nourishing gel
for lashes and eyebrows
forms and fixes
transparent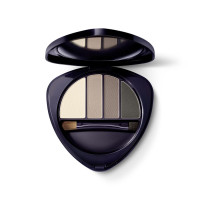 Eye & Brow Palette
one palette with many uses
includes an applicator for eyelids and brows
contains four velvety matte shades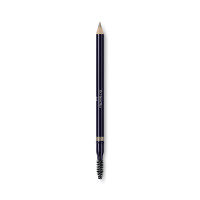 Eyebrow Definer
eyebrow pencil with brush
for full, defined brows
in two shades
Eyebrows – the finishing touch.
By emphasising and defining your eyebrows, you frame the entire eye area. And much like with a painting, the frame completes the look. If you have naturally full brows, you can simply shape and nourish them with our Brow & Lash Gel. If you would like to add more volume and definition to your brows, you'll love the Dr. Hauschka Eye & Brow Palette and Eyebrow Definer. Styling your eyebrows isn't hard, but it certainly makes an impact.
Eyebrow products for perfect brows.
Eyebrow pencils, eyebrow powder, eyebrow gel – discover different textures and combine the carefully coordinated shades in our Dr. Hauschka eyebrow product range. Our eyebrow pencil, the Eyebrow Definer, comes in two shades. Our eyebrow powder, the Eye & Brow Palette, offers four earthy shades for your brows. For the finishing touch, we recommend an eyebrow gel: our Brow & Lash Gel shapes and sets your eyebrow make-up.
Everything you need to style your brows.
You can create different effects with your eyebrow make-up: powder is the ideal choice if you want your eyebrow make-up to look natural. For this, you can use the Dr. Hauschka Eye & Brow Palette, which also doubles up as eyeshadow. The brush included in the palette has a special tip for your lids and a slanted end to style your brows. The palette is a must-have for your make-up collection, as it can create any look from natural to smoky eyes. The eyebrow pencil allows you to add drama to your brows – or create very soft lines by blending gently with the integrated brush. The brush is also ideal for creating beautifully shaped brows.
Our eyebrow make-up is 100% natural skin care.
Your eye area is sensitive. That's why our eyebrow products always contain medicinal plant extracts that we produce ourselves, like anthyllis, witch hazel and black tea, as well as neem leaves and eyebright. Our whole eye make-up range is made up of certified natural skin care.