Face Sun Cream.
Summer. Sun. Prickly pear.
Your skin is unique, so it requires unique care. Here at Dr. Hauschka, we have developed a medicinal plant formulation that combines the talents of selected natural ingredients to provide fivefold effective care.
No results were found for the filter!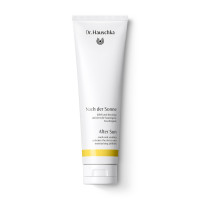 For a
limited
period
only
After Sun
soothes sun-stressed, irritated skin
cools and refreshes
intensively nourishes
activates the skin's own moisturising abilities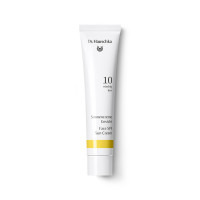 For a
limited
period
only
Face Sun Cream SPF 10
light protection for pre-tanned skin
supports the skin's natural abilities to protect itself from the sun
prevents sun-induced skin ageing
nourishes and preserves moisture
For a
limited
period
only
Tinted Face Sun Cream SPF 30
for consistent sun exposure
subtle coverage and radiance
protects and intensively nourishes
water resistant
Nature to the power of five. This is what makes our sun creams unique.
The formulation with apricot, prickly pear, calendula, anthyllis and nourishing oils protects and strengthens your skin's own ability to deal with sun exposure. And we rely on natural mineral UV filters instead of synthetic ones.
Your daily dose of sun. With Dr. Hauschka Face Sun Cream.
A few minutes of sunlight per day lifts the mood and gives your immune system an energy boost. It leaves you feeling revitalised, active and full of life. But what happens when you don't get enough? Lack of sunlight has been linked to depression and low vitamin D levels. Vitamin D is produced naturally by the body when exposed to the sun and strengthens our bones and teeth. A healthy amount of sunlight is also thought to help protect against autoimmune diseases, chronic inflammation and allergies.
Why is it so important to apply SPF to the face?
Our face is the stage on which our emotions play out. It expresses joy, love or stress and is exposed to the sun on an almost daily basis. The skin on the face is also thinner than the skin on other parts of the body and can age faster due to sun exposure. On days when you want to soak up the sun, your face therefore appreciates protective care – for example, with our Face Sun Cream SPF 10. It helps balance your skin's moisture levels and provides protection.