Lip Care Stick
softens, hydrates and protects
The perfect care for dry lips: Dr. Hauschka Lip Care Stick.
Our Lip Care Stick is packed full of nourishing oils and waxes to keep your lips silky soft throughout the day. This practical and valuable companion is always on hand to provide nourishment and protection against dryness, wind and cold. Tip: Dr. Hauschka Lip Care Stick makes a good base for our Lipsticks.


Skin condition / Dr. Hauschka Lip Care Stick
For all skin conditions
Find out more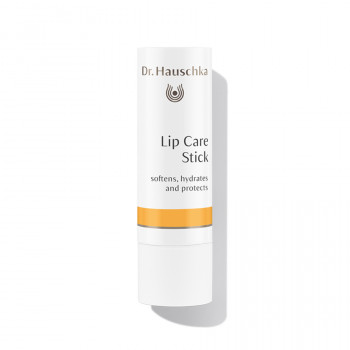 Dr. Hauschka Lip Care Stick
including VAT.
Delivery time appr. 1-3 working days
Content 4,9 g
Retailer search
Dr. Hauschka Product Consultancy
For questions regarding Dr. Hauschka Skin Care products and their usage, please contact our dedicated customer service team.
Phone: 0800 0556604
Email: info@wala.co.uk
Great product
Love this lip care stick. As someone who is outside all year round, this keeps my lips hydrated in winter and keeps them soft too in summer
Wouldn't be without it
A lovely lip balm which soothes and moisturises
This product is amazing
This product is amazing, very soft and fully nourishes in short time. When my lips gets dry and peel, this lip balm heals them really fast. I like the natural smell and end up using it even when my lips are not chapped.
Lip care stick
Best lip care product I've ever bought
At last!
Been searching for a long time to find a lip care product that wouldn't dry my lips with long term use. Nothing can compare to Dr. Hauschka's Lip Care Stick. Pricey, yes, but I don't need to constantly reapply like other lesser products on the market and it is all natural! A 'desert island, could not live without' product for me.
Dr `hauschka lip care stick
This product is non greasy and keeps my lips free from chapping in the cold weather.
Share your product review or your experiences with us.
Dr. Hauschka team will check your comment before it is published.