Lip Balm
soothes, nurtures and protects
For lips in need of extra care: Dr. Hauschka Lip Balm.
A pot of intense nourishment: The rich texture and warm floral scent of our Lip Balm make the application alone a soothing and enjoyable experience. The medicinal power of carefully selected plant extracts renews and repairs even dry, rough, cracked lips and corners of the mouth. Dr. Hauschka Lip Balm also provides extra protection against extreme weather and is the perfect companion for the sauna.


Skin condition / Dr. Hauschka Lip Balm
For all skin conditions
Find out more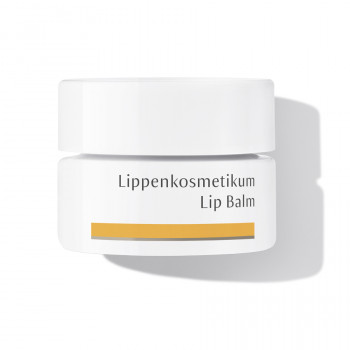 Dr. Hauschka Lip Balm
including VAT.
Delivery time appr. 1-3 working days
Content 4,5 ml
Retailer search
Dr. Hauschka Product Consultancy
For questions regarding Dr. Hauschka Skin Care products and their usage, please contact our dedicated customer service team.
Phone: 0800 0556604
Email: info@wala.co.uk
Lovely product! Stays put and lips feel more moist
I love DrHauschka products! Lip balm smells and feels very natural
Amazing!
I love this lip balm, It soothes and hydrates my dry lips and a very little goes a long way. Must have product
Best lip balm
I love this lip balm. Great base for lipstick. At bedtime I put on lips and fine lines around the lips. Has a lovely smell and taste. Highly recommend this product
Lip Balm
This lip balm is the best I've ever had, doesn't wear off as quickly as other brands. Would recommend to everyone.
The only lip balm I use
This is a wonderful balm that really feels like it soaks into my lips, saturating them with moisture rather than sitting on the surface like other balms do. The beautiful rose scent is a bonus.
Lovely
I noticed a difference in my lips straight away
Beautiful lip balm
This lip balm sinks in well and is beautifully moisturising. I recommend particularly for the winter months. My favourite balm.
From:
DENISE WARREN-CODRINGTON
Essential night time product
I couldn't do without this lip balm: used nightly, it keeps my lips well moisturised. Highly recommended
Share your product review or your experiences with us.
Dr. Hauschka team will check your comment before it is published.