Skin care concept
A Very Dr. Hauschka Christmas.
While the Dr. Hauschka gifts you choose are wonderful treats and treasures, they are meaningful in so many ways. They reflect a heritage of respect for nature. Star examples of sustainability. Because Dr. Hauschka is a brand that believes in giving back, a concept that gains even more relevance when it comes to Christmas gifts.
This year, the festive line-up delivers favourite formulas, inspired collections and gorgeousness unlimited. A rosy glow is guaranteed with two sublime sets featuring the best-selling Rose Day Cream and Rose Day Cream Light.
The former is famous for good reason. Extracts of rose petals, wild rose hips and marshmallow, along with shea butter and avocado oil, bring calming and harmonising hydration to normal, dry, mature and sensitive skins. The lighter version has been developed to nourish, soothe and balance younger skins prone to dryness or sensitivity.
Boxed in rich burgundy and decorated with contemporary illustrations, the Rose Day Cream Set contains a full size cream, along with a 30ml Soothing Cleansing Milk and a 30ml Facial Toner. Same goes for the Light Set, presented in the prettiest of pale pinks. These are can't-go-wrong gifts. Choose them knowing they will be appreciated and adored.
Our Day Lotions Sets are all about the new. Launched this year, our Day Lotions are light in texture and powered by flowers, absorb fast and deliver lasting hydration. Already, they have become skincare must-haves.
We've created three gift boxes with full-size lotions, each partnered by a 30ml Soothing Cleansing Milk and presented in ombre print boxes with super-chic graphics. In the pink comes Soothing Day Lotion with its extracts of dog rose and vitamin-rich rosehips; in sunny yellow, you'll find Balancing Day Lotion, with anthyllis flower and field horsetail; and in soft peach, there's Revitalising Day Lotion, containing apricot and carrot. The days may be dark but this is a gift of light.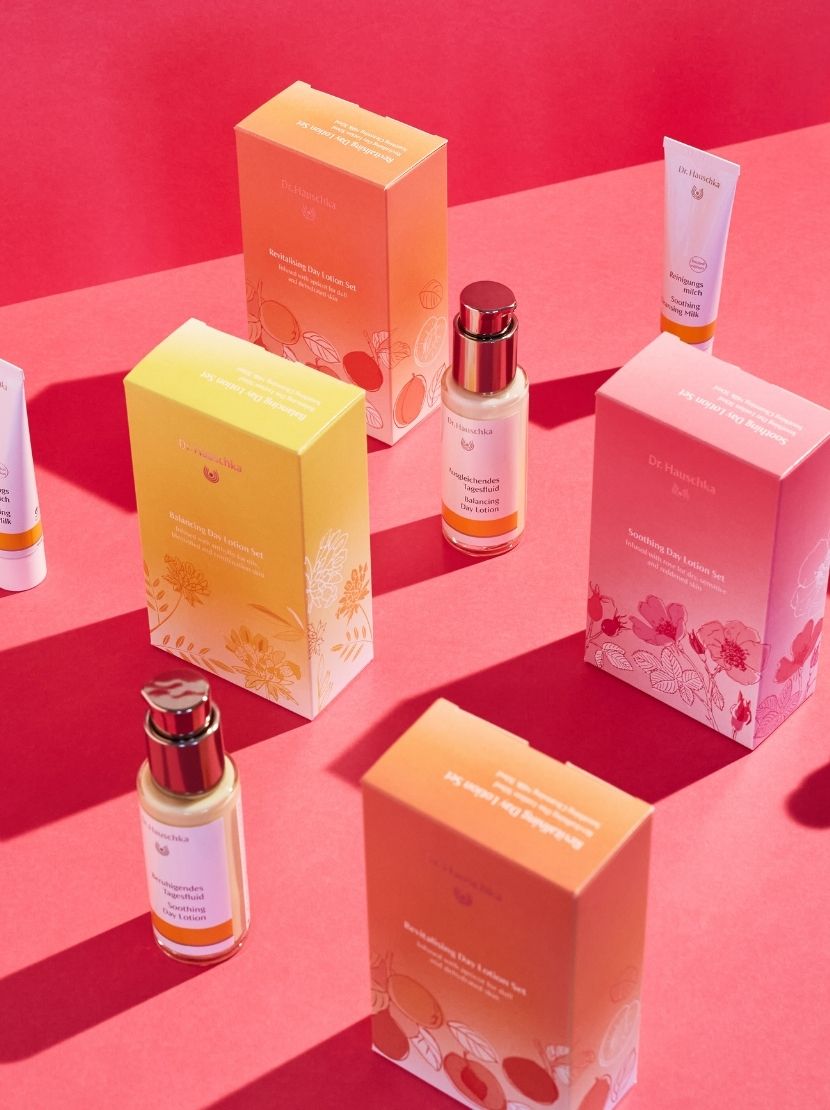 For a self-care gift that recognises the beauty of global community care, the limited edition Revitalising Shower Set is a refreshing way to offer others around the world a helping hand. Nestled in a must-keep cotton bag is a 30ml Shampoo for super-clean hair; a 30ml Lemon Lemongrass Vitalising Body Milk and a full-size enlivening Shower Cream which, with its mild sugar surfactants that are water-neutral, is kind to the environment as well as your skin And here's how it makes an even more user-friendly gift…for every sale, Dr. Hauschka will commit £1 to Just a Drop, a charity that focusses on bringing clean and safe water to developing countries. That's a real example of pooling resources.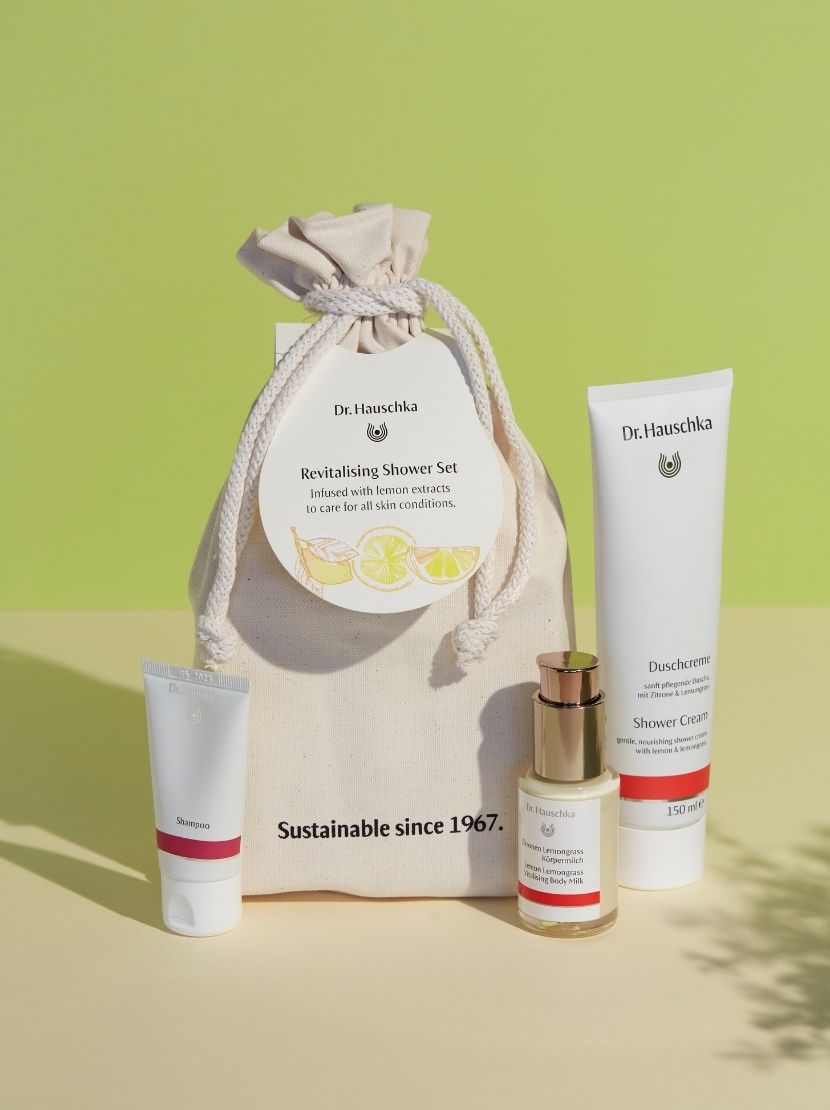 For the night before Christmas, we have plenty of stocking fillers – check out our masks in new edition 30ml size tubes. And right at the beginning of the season, it's time to showcase the Dr. Hauschka Advent Calendar, just about the cutest, coolest cube of countdown goodies you can find. Each mini drawstring cotton bag holds trial size treats and a Hydrating Cream Mask as a full-size gift. Quite simply, at Dr. Hauschka, when you gift sincerely, you gift sustainably.